Welcome to the masorti congregation of Neve Tzedek
The Masorti congregation of Neve Tsedek is the first of its kind in the South of Tel Aviv. Here we lead prayers and religious ceremonies as cornerstones of Jewish life ranging from bar/bat mitzvot, wedding and brit milah. We also hold Jewish learning classes according to the Hebrew calendar and many other activities.

The community is also a center for Jewish culture and spirituality as part of an equal, open and tolerant atmosphere. We invite you to attend our Shabbat services, holidays and many other activities. Be part of a pluralistic, equal and open Jewish community.
​
​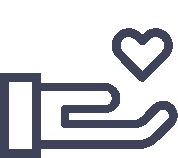 The highest spiritual position in the love of creatures must be the love of man above all and this must spread throughout the human being. Despite all the nuances of perspective, religion and faith, and despite all the differences of people and cultures - it is righteous to learn and understand the characteristics and peculiarities of the other and to know how to express love toward humanity on a basis conducive to action.
For alone on a soul enriched by the love of creation and humanity, the love of the nation can rise with greatness and nobility, both spiritual and material.
And the narrowness that sees in everything outside the borders of the nation, even if it is outside the borders of Israel, ugliness and impurity represents the most terrible obscurity responsible for the general destruction of all . The enlightened spiritual edifice that every delicate soul hopes for.
​
-HaRav Kook - The Lights of Holiness - Volume, Page 405